Why is my calibrachoa dying is a top-searched query. This gem which comes in various colours and produces a slight fragrance is a perfect indoor or outdoor addition. However, your Calibrachoa plant leaves turning yellow or brown significantly impede its beauty.
Perennial flowering plants are a feast to the eyes as they flower year long. Calibrachoa, aka Million bell, is a mild climate perennial. It thrives in ideal weather conditions but dies in winter frost as it cannot sustain cold-hardy weather.
These Mexican and South American native flowers bloom well in full sun, open areas, and well-draining soil. Damp soil promotes fungal diseases and hinders the growth of Calibrachoa.
If you are searching for an answer for why is my calibrachoa dying? Here you can find several reasons for why, and how to fix them. By knowing them, you can save your dying Calibrachoa and enjoy its gorgeous-looking flowers.
Why is My Calibrachoa Dying?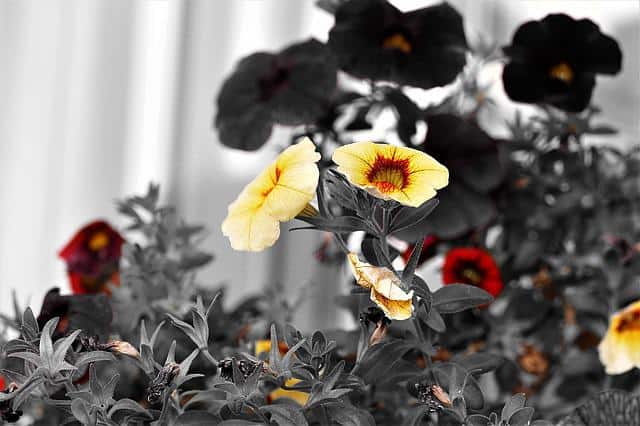 Calibrachoa is native to warm regions and resists frost. In hardy zones, it is considered an annual flowering plant. Their leaves turn black and the plant dies in winter in such regions.
If you grow them in pots, you can move them to the warm greenhouses during cool weather to protect them. Once the weather warms up, you can return them to the garden. While this is a climatic condition, you should know other essential factors.
My Calibrachoa Has Brown Leaves
When the soil is damp, they experience root rot, the most common reason for their death. They prefer soaking and then drying and getting soaked again. Consistent dampness is not tolerable by these plants.
Watering it only when necessary and proper drainage arrangement can avoid these issues. Otherwise, their leaves give a dying appearance as they droop while turning brown. 
You can water it once a week generously to soak the soil. Let it dry out a little but not thoroughly, then water it again. Do not let it dry out completely. This watering style breaks the roots from dampness and replicates the native environmental conditions.
My Calibrachoa is Wilting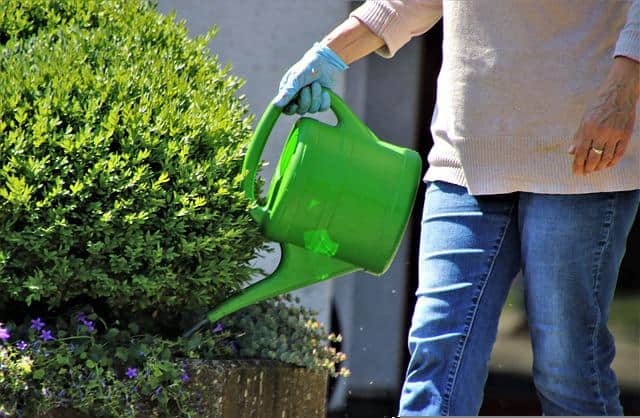 Underwatering can also kill calibrachoas. They usually suffer over watering as their needs are scarce, but they are sometimes forgotten for the same reason. Maintaining the proper moisture balance is key for these beautiful flowering plants to flourish without any issues.
They wilt and become lifeless if the water is not enough. When the weather condition changes, you should remember to water them accordingly. For instance, in arid conditions, you might need to water it twice a week. If the soil is too draining like sand, it might require watering more than once a week.
Calibrachoas hanging in baskets are more vulnerable to drought than the pots. They have high exposure to wind and do not have a lot of soil for moisture retainment.
Also, if you allow the potting soil to dry completely, the soil becomes hard-baked and does not allow any water through it. Instead, the water runs off the surface and flows down the drainage rather than into the soil.
To avoid this, you should water these plants slowly such that it soaks well into the soil. Check the plant's soil up to finger depth; if it is dry, your plant is for sure suffering from drought. 
Keep similarly monitoring the soil throughout the week and provide proper moisture. This process also helps you determine the ideal watering period tailored to your plant conditions.
Factors That Keep The Soil Wet Around Calibrachoa 
Calibrachoas are pot-loving plants. Usually, pots and containers are equipped with saucers or trays. However, these drip trays and saucers do not allow easy escape of excess moisture leading to root rot.
Check if your pots have drainage holes at the bottom. Few decorative pots do not have holes at their base. Such pots are not suitable for growing calibrachoas as the water cannot drain as required.
It is a well-suited plant for hanging baskets as it does not need constant watering. However, check the baskets for plastic sheets or other liners that do not allow the water to drain. Again, it is crucial to let the water out to prevent root rot.
A common but important reason is overwatering. This plant cannot tolerate excess water. So do not overwater it like your other plants. Each plant has a different requirement.  
It is necessary to replicate its native environment's typical moisture conditions. Once a week in normal condition and twice or thrice a week during the heatwave will suffice.
Tips To Revive A Calibrachoa Plant 
Ensure the roots are not boggy by removing the drip trays under the pots
Remove the plastic lining in hanging baskets to allow drainage of excess water
Keep them well sheltered from rainfall to avoid their soil getting wet
Water them only once a week and not frequently
Prune the brown and yellow leaves using sterile tools
Do not use excess fertilizer
Keep them in full sun
Use multipurpose compost as it has good drainage
Avoid clay soil
Amend the soil with compost when planting directly
Prefer pots to plant them directly as you will have complete control over the soil, watering, and drainage conditions
Another post on plant care: How Much Does The Average Pumpkin Weigh
Summary
Maintaining the proper balance of keeping the calibrachoa plant-soil dry and soaking it when necessary is crucial. Else it leads to drought if completely dry or root rot if there is excessive moisture near roots. Hope this answers your worries about – why is my calibrachoa dying? 
Frequently Asked Questions
When is it not possible to revive a calibrachoa?
If the plant stays in saturated soil for an extended period, it becomes impossible to revive it. As it is challenging to cure root rot, aiming to prevent it in the first place is the best way to save them. 
When you see the drooping leaves, you should check their condition. You should learn to identify if it is just stressed or root rotting. A drooping scenario usually indicates stress, and adjusting the watering routine and drainage will fix it.
Can I revive Calibrachoa with Yellow Leaves?
A plant that stops flowering, growing, and starts turning yellow signifies nutrient deficiency. Add fertilizers to bring it back to life. It is most common in plants growing in small pots.
You can fix it by adding all-purpose fertilizer of half strength. Avoid too much fertilizer as it burns the roots. Once things are right, it starts growing faster and recovers from its yellowness within 2 weeks.
How can I know if my calibrachoa is getting enough sun?
Calibrachoas love the sun. They need good sunlight. You can say they are getting enough sun by looking at their blooms. The flowers look unhealthy if there is not enough sunlight.
Even the overall plant growth is spindly and poor. Open areas, a warm climate, and 6 hours of sun are ideal. Try to place them in the sunniest area of your garden.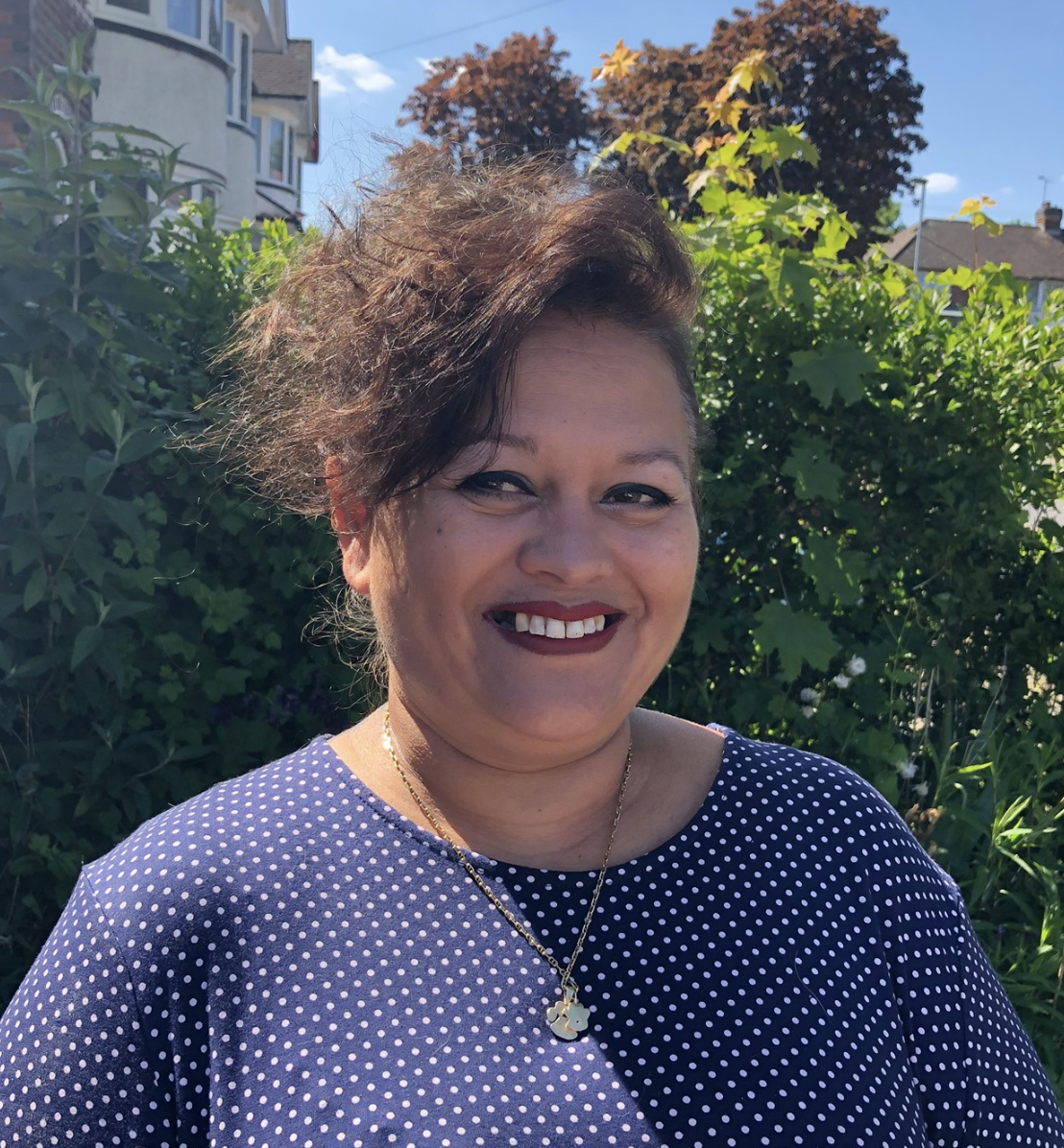 Hey, I'm Lisa and I've been an avid gardener for over 30 years. I love writing, talking and living in the garden! Feel free to connect with me on my socials below