Why is my cactus leaning, is there a reason my succulent is sagging? The good news is that these questions are not uncommon, however, cacti are not meant to tilt, meaning that there is likely a specific reason for which yours is starting to droop to one side. 
A leaning cactus can be indicative of poor plant health in which case it is vital that you understand what has gone wrong otherwise you risk losing your cactus. 
Some common reasons why cacti lean include inadequate sunlight, overwatering, insufficient drainage, pest infestations, and physical damage. By identifying the root cause, you can take steps to correct the issue and restore your cactus to its upright position.
To avoid having your friends make fun of you for killing one of the longest-lasting and low-maintenance plants out there, read on for the various explanations and solutions for a leaning cactus. 
Why Is My Cactus Leaning: Problem Identification and Solutions
The leaning cactus issue is not an uncommon one which is why we have written this guide with several reasons why your cactus has started to droop, tilt, and/or lean as well as some viable solutions. 
The first step to any solution is identifying the problem. A leaning cactus isn't necessarily normal thus, it is likely your plant's way of telling you that something is wrong. This could be anything from overwatering to an infestation of cactus-hungry insects. 
Regardless of the reason for which your cactus has started to tilt, you should rectify the situation as soon as it is identified. 
Read on for our tips and tricks so you can get your cactus back to its regular self.
1. Your cactus is over or underwatered
Perhaps the most common explanation for a leaning cactus is that the plant has been overwatered. This is the most common reason because cacti require very little watering and are thus, overwatered by most owners.
Cactus requires watering just twice a month in the summer, fall and spring and only once a month during the winter. Thus, if you water your cactus each week along with the rest of your houseplants, you may be giving it more than it needs which could cause the tilt. 
Avoid overwatering by sticking to the above watering frequency and by ensuring your plants are situated in pots that drain effectively. A pot that doesn't drain well may lead to water pooling at the base and an overwatered, leaning cactus.
Now, the opposite issue may also cause your cactus to lean. An underwatered cactus is no healthier than an overwatered one. Because the cactus is commonly known as one of the lowest maintenance plants out there, people tend to forget about it! 
Make sure you remember to water your cactus once or twice a month so that it stays perky and upright.
2. Your cactus has a pest
Unfortunately, even the resilient cactus isn't immune to pests. Cactus mealybugs and ants, amongst others, are common to cacti. They suck at the sap of cactus stems and therefore drain the plant of essential nutrients which keep it upright and healthy. 
3. A drooping cactus may be a sign of an infected cactus
Unfortunately, this is one of the explanations for a leaning plant that may or may not be serious. If you identify pests and get rid of them with the necessary solution (extermination spray) then your cactus may spring back up. If the extermination does go successfully then be sure to re-plant your cactus after to ensure the bugs don't come back. 
4. Your cactus's roots may be rotting
Root rot is another common reason why cacti start to lean. A rotting root describes a fungal infection and bacteria around the roots of the cactus. This, again, is a product of overwatering. If the water pools at the base of the plant, then it may begin to rot. 
Avoid this by sticking to the suggested watering times and amounts. 
You may rectify root rot with fungicide. Treat the rotting part of the plant with the necessary fungicide and then ensure you replant the cactus to a new pot, new soil, and even a new location. 
5. Your cactus's pot is oversized
The final explanation for a leaning cactus is that its pot is simply too large. When a cactus is potted in a pot that is too big for it, its roots cannot absorb the nutrients that they require. This leads to a droopy plant. 
Avoid this issue by giving the pot just 1-2 inches at its bottom. This will allow the plant to get the water and nutrients it needs from the soil while leaving it room to grow and spread as it requires. 
As 1-2 inches does not leave too much room, you should be re-potting your plant every year or so as it grows.
Learn more from a similar post: Etiolated Cactus
Summary
If you're looking for an answer to the common question, "why is my cactus leaning?" then we hope this article has provided you with all that you need to know to get that plant back to its upright self. 
Remember that your cactus is likely leaning because it is trying to tell you something. This could be that it has been overwatered, underwatered, damaged by pests, has rotting roots, or is in an oversized pot.  
The best way to avoid a leaning cactus is to water it according to its needs (1-2 times per month depending on the season) and to monitor its health regularly. Check for pests and rotting roots now and again to ensure that if a problem has started, you solve it before your cactus starts to tilt.
If your cactus is already leaning then identifying the issue is the best way to find an effective solution and should, therefore, be your first step.
Frequently Asked Questions
How do I stop my cactus from leaning?
There are a few easy fixes to a leaning cactus. 
The first and simplest solution is to place some rocks around the base of your leaning plant as a method of rectifying the tilt. Find some sturdy rocks and use them to prop up the plant by placing them on top of the soil around the cactus's base.
You can leave the rocks around the cactus permanently or remove them after a few weeks to see if the plant can stand on its own.
Alternatively, you can replant your cactus so that it grows in different (and hopefully, better) conditions. Ensure you have chosen a well-suited pot and good quality soil with the optimal moisture levels for your specific type of cactus. Pack the soil around the cactus' base so that it is firmly upright and has the support it requires.
Finally, remember that avoiding the problem is the best solution so water and tend to your cactus properly.
How do I make my cactus stand up straight?
One great way to get your cactus standing up straight (especially if it's a taller one) is to fasten it to sticks for roughly one week. Plant chopsticks, skewers, or anything straight and sturdy into the soil surrounding the cactus and uses them to prop up the plant just as you have with the rocks in the above section. 
Leave the sticks there for roughly one week or until you can remove them, and the cactus remains straight without support.
Can a drooping cactus be saved?
Yes! A drooping cactus can be saved depending on how long it has been drooping and the reasons for which it is drooping. Try the aforementioned solutions and one will likely bring your drooping cactus back to health.
Remember, drooping isn't always serious, but it can be so ensure you're checking in on your cactus regularly.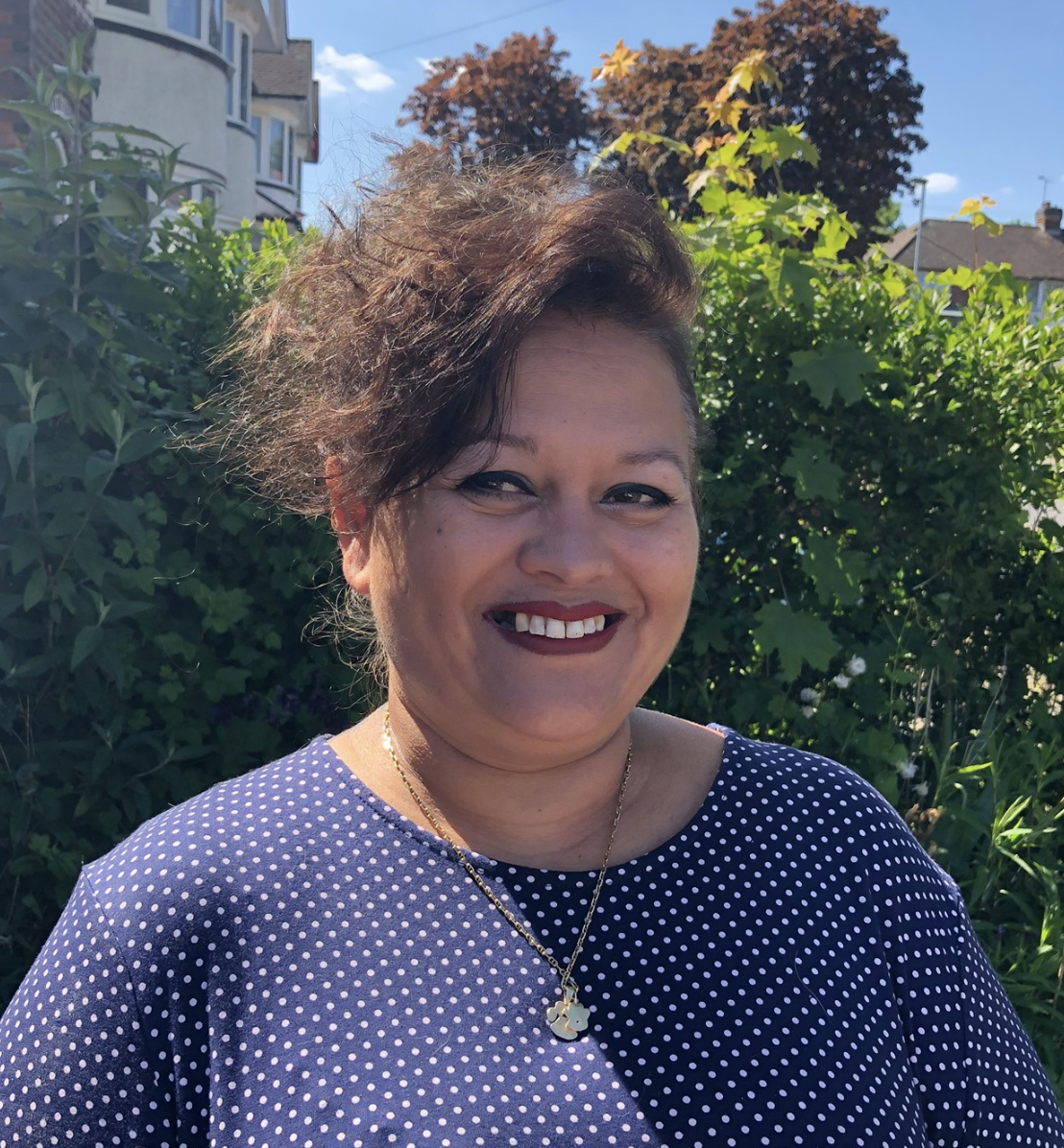 Hey, I'm Lisa and I've been an avid gardener for over 30 years. I love writing, talking and living in the garden! Feel free to connect with me on my socials below