Gardenia is a genus of white or pale yellow flowering plants. They are very aromatic and used in many products such as soaps, perfumes, shampoos, etc.
In addition to their sweet fragrance, gardenia plants also have several uses and benefits, such as being used in traditional medicine to treat inflammation and having a calming effect on the mind and body.
If you haven't experienced the scents of gardenia plants, this article is for you. Keep reading, we'll explain everything about what does gardenia smell like and much more.
What Does Gardenia Smell Like?
Gardenia flowers have a fresh and woody scent that is often understood as feminine. The interesting thing about Gardenia flowers is that there are around 128 recognized species of it around the world. Apart from their use as aromatic ingredients in products, some gardenias are also cultivated as houseplants.
Gardenia at a Glance
Gardenia plants are a series of flowering plants that belong to the coffee family Rubiaceae. They are distantly related to cinnamon leaves and coffee plants. Gardenia plants usually grow in tropical or subtropical areas of Asia, Australia, and Africa.
Their flowering phase is usually about mid-spring to mid-summer with very fragrant white and pale yellow flowers.
The flower's petals usually organize in opposite directions in aggregations of three to five at a time. They are grown as houseplants for their beautiful appearance and fragrance but cultivating them can be difficult because of their strict requirements.
A Gardenia plant demands a high-humidity environment similar to the tropics with acidic soil conditions. They prefer temperatures between 23°-25°C (68°-74°F) during the day and roughly 16°C (60°F) during the night.
Gardenias are evergreen shrubs and can grow into tall trees if given the right environment and space. However, most Gardenias cultivated as houseplants grow very slowly unless planted in an open area with a lot of space.
Origin of Name
The name Gardenia comes from the Scottish botanist, Dr. Alexander Garden. The name was adopted by Swedish botanist Carl Linnaeus on the recommendation of John Ellis, a close friend of Dr. Garden.
Interestingly, while Dr. Alexander Garden worked extensively on studying plant specimens, he never discovered or worked with a Gardenia plant during his life.
Gardenia's Scent
The main aroma of the Gardenia comes from the linalool molecules produced by the plant. The fruity part of the scent comes from methyl benzoate molecules. Together, they make up the scent of a Gardenia. 
A Gardenia flower's scent changes throughout the day from a creamy and fruity fragrance to a floral, feminine scent. This is because the flowers adjust their scent depending on the time of the day to attract pollinating insects like bees. 
In the evening, the Gardenia flower becomes more fragrant, the flower has this behavior to try to attract nocturnal pollinators like moths and fireflies. At this time gardenia flowers can smell very spicy and zesty with green undertones.
At other times of the day, the flower can randomly give off its rich aroma delivering a summery and fresh scent. To some people, the Gardenia scent is a summery refreshing aroma with tangy or citrus notes and a few fruity notes similar to peach.
Similarity With Other Flowers
Sometimes the scent of gardenia flowers can be similar to other floral scents. It shares some similarities with jasmine flowers, which have some velvety notes that are also common to gardenia.
Another similarity is with the ylang-ylang flower which has a very fruity aroma with honey and banana notes. Ylang-ylang scents are also very feminine like the Gardenia.
Uses of Gardenia
Gardenia plants are very popular for their aromatic properties. They are used to manufacture many fragrant items like candles, perfumes, and soaps. In Eastern cultures, the Gardenia flowers are also used to produce food and fabric dyes.
1. Perfumes
Thanks to their very aromatic properties, many manufacturers extract essential oils from the Gardenia plants to be used in perfumes. Since the Gardenia floral scent is feminine, Gardenia perfumes are mostly made for women.
2. Candles
Gardenia plants are also used to make other aromatic products such as aromatic candles. Gardenia-scented aroma candles can make your house smell like a garden of gardenias, making them perfect for aromatherapy.
3. Chinese medicine
Gardenia flowers have a calming effect on the body. They also have great cleaning and cooling properties when used. Gardenia plants have been used in traditional Chinese medicine for centuries to treat illnesses such as jaundice, inflammation, headache, and fever.
Popular Gardenia Scents
Among all Gardenia scents, the strongest one is the Aimee Yoshioka variant of it. Aimee Gardenia is the largest species of Gardenia and they're known for their strong scents that can permeate through the room very quickly. These giant Gardenias are sometimes called Cape Jasmines even though they aren't real Jasmines.
If you want a weaker Gardenia scent, you can try scents made using the Tahiti Gardenia instead. Tahiti Gardenias have a much less aggressive scent that still carries a slight note of regular Gardenia flavors. Its scent is sweet without much spiciness to it and is a great choice for when you want to apply a light scent. 
Other than Cape Jasmines and Tahiti Gardenias, some of the most popular perfumes that use Gardenia are:
Amarige Givenchy.
Tocca Florence.
Versace Crystal Noir.
1. Amarige Givenchy
Amarige, an anagram of the French word 'mariage' meaning wedding, is a very floral scent that gives the impression of intimacy, bonding, and love between married couples. It has a bit of vanilla and sandalwood notes that hold the scents together.
It blends flowers like Gardenia, acacia, mimosa, tuberose, and neroli to produce a scent similar to that of a flower garden. Amarige Givenchy is a very romantic scent that you can gift to your spouse. 
2. Tocca Florence
Tocca Florence does not use Gardenia as the main note in this scent. However, it is used as a supporting scent to compliment other floral notes like violet leaf and iris. Tocca Florence is a very feminine scent with very strong fruity notes like grapefruits or other citric fruits.
Tocca Florence is a great scent that women can wear to dates, gatherings, or parties. It has decent longevity and permeates slowly in cold climates. However, the perfume will permeate very quickly on hot days, the Gardenia notes become very apparent during such days.  
3. Versace Crystal Noir
Versace Crystal Noir is another feminine scent that has very strong fruity notes that blend with a strong floral scent base to produce a very rich scent that is neither too sweet nor too spicy. This balanced scent uses spices such as pepper, ginger, and cardamom blended with floral scents of peonies and Gardenia.
The Gardenia in Versace Crystal Noir is a complimentary scent that enhances the overall richness of the scent, making it very popular among girls. It is a very sensual scent perfect for romantic events.
Learn more from different posts:
Outro
Hopefully now you know all about what does gardenia smell like. The scent of the Gardenia flower has a very feminine personality to it. As a result, it is often used to make fragrance products suited to women. Still, it has a very pleasant scent that can be enjoyed by men as well.
Trying to imagine a scent that we have never experienced before is a very complex task. It's not easy to put scents into words. As such, if you ever get the opportunity to experience the scent of a Gardenia flower, go for it, you won't be disappointed.
Frequently Asked Questions
What smell is similar to Gardenia?
Gardenias have a similar smell to jasmines, magnolias, and ylang-ylang. All of these flowers have a very fruity and feminine scent. People often confuse the scents of Gardenias with jasmine scents.
Gardenia is present in a wide range of fragrance products like perfumes, candles, and essential oils. The same is true for jasmines, magnolias, and ylang-ylang.
Therefore, if you're looking for scents that have the same fundamentals as that of a Gardenia but have a slightly different personality, you can try out magnolia, jasmine, lilies, or ylang-ylang scents. Ylang-ylang scents in particular have very fruity notes of banana, vanilla, and custard.
What does Gardenia smell like in perfume?
Gardenia is one of the most popular scents when it comes to perfumes but it isn't a scent that suits everyone. A gardenia scent has unique aesthetics and personality that make it well-suited to feminine tones.
The gardenia scent has a creamy coconut-like base followed by green undertones. As a general note, it has a highly floral and sweet aroma. To some people, the Gardenia scent gives an impression of citrus notes and fruity notes similar to peaches.
This scent provides a very feminine vibe making it a very common ingredient in women's perfumes so if you're looking for a feminine perfume, Gardenia perfumes are a great choice.
Is Gardenia a popular scent?
Yes, Gardenia's scents are very pleasant and liked by many people. You can wear it to any occasion in every weather. There aren't many occasions where a Gardenia scent won't be suitable. It is also a great scent to fill your house with, creating a very relaxing and natural environment.
This versatility makes the Gardenia a very popular scent for people around the world. Gardenias are traditionally worn by men as buttonholes in France as a part of their evening dress. The Gardenias are commonly found in the southern US and are a very popular choice there.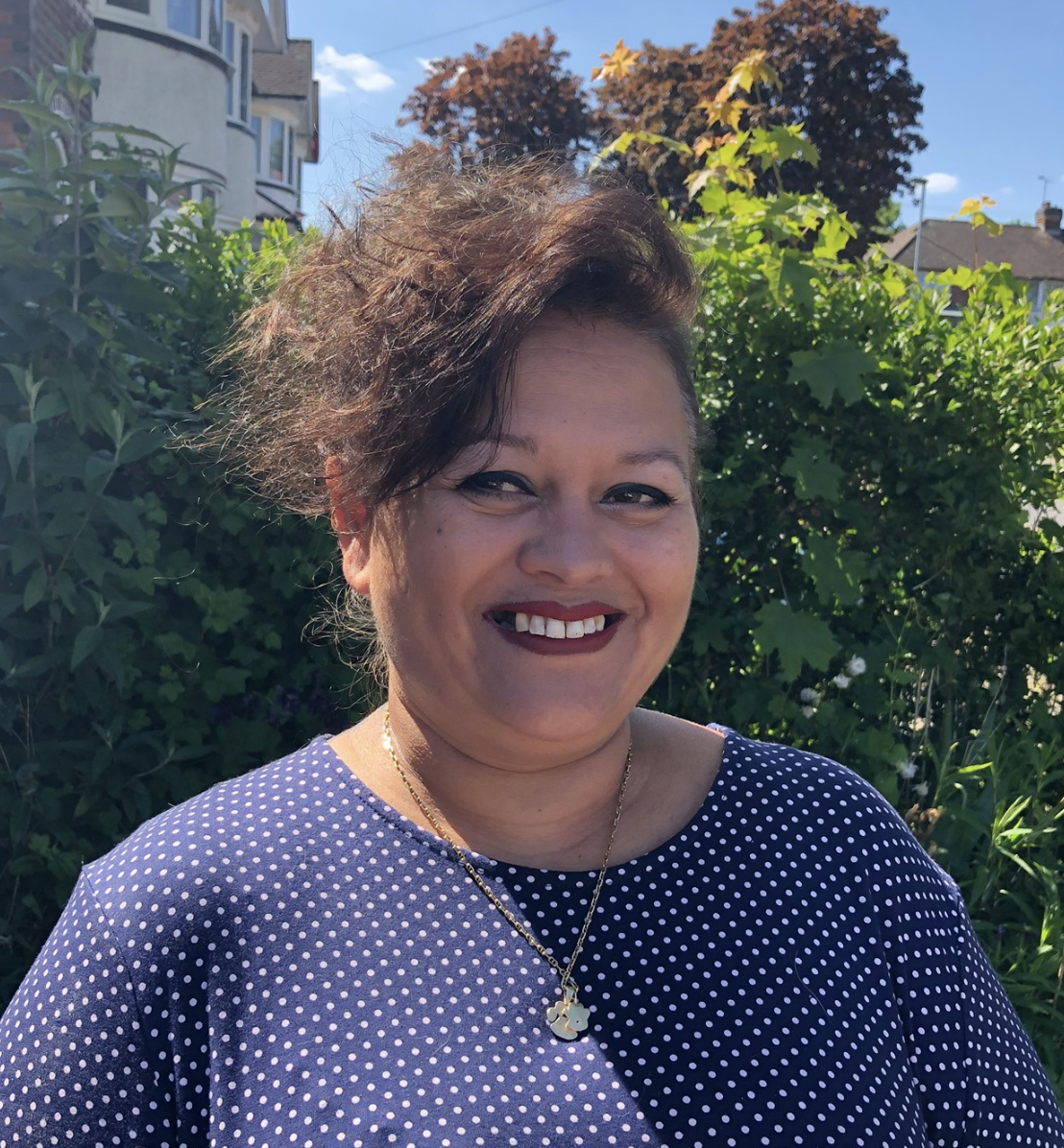 Hey, I'm Lisa and I've been an avid gardener for over 30 years. I love writing, talking and living in the garden! Feel free to connect with me on my socials below