When choosing a plant to grow in your garden, it's always a great idea to pair it with another plant, as this can help ward off unwanted insects and keep it healthy. If you decide to grow the frost-white dusty miller flower in your garden, you may wonder if there are any suitable dusty miller companion plants?
When you decide to grow dusty miller in your garden, there are numerous pants that it can be paired with, which will result in better pollination, and a lack of pests and can even help prevent disease. These include; bungle weed, Japanese pachysandra, and Hosta, among many others. 
By growing companion plants near the dusty miller, you can help create a beautiful and vibrant garden oasis with minimal effort.
This article will discuss the dusty miller following and what companion plants can be grown around it. So keep reading! We have everything you need to know about dusty miller companion plants.
The Dusty Miller Flower
The dusty miller flower can be a great addition to any garden and a beautiful landscaping plant. It will grow a Christmas-style silver or grey foliage that is exquisite to look at and can set your garden apart from the neighbors. 
The plant produces lacey leaves that are great to look at, requiring very little care once it has begun to grow. Usually, you can get away without adding any fertilizer to this plant, and it can live for almost a decade. 
The dusty miller flower is usually planted as a background flower and looks great when its lives among ornamental grasses. It can be used as a border around an area of the garden but grows equally well when planted in a large pot. 
Top 10 Dusty Miller Companion Plants
Also read:
If you decide to plant a large amount of dusty miller in your garden, or you want to make sure that it survives for as much of its 10-year life span as possible, it's a good idea to plant companion plants with this frosty-looking flower. 
There are a plethora of reasons why you may decide to grow companion flowers or plants around your dusty miller. These include; repelling the many garden pests, boosting the plant's growth, and improving its overall health. 
The diversity that a companion plant brings to your garden is also great for wildlife, pollinators, and the overall soil health of your garden. But, you may be wondering, what are the ten best companion plants for dusty miller? Don't worry; we've got you sorted.
1. Bugleweed
Bugleweed, also known as ajuga reptans, is a great companion plant for dusty millers and is also known as a great medicinal plant around the world. It's a fast-growing plant that does well in colder climates and even chokes out weeds. 
Bugleweed is grown and can be harvested to make medicine used to lower high levels of thyroid hormones, as well as breast pain, anxiety, insomnia, and nosebleeds. This spiky purple plant is an excellent addition to the garden, and your dusty miller flowers will love its company. 
2. Japanese Pachysandra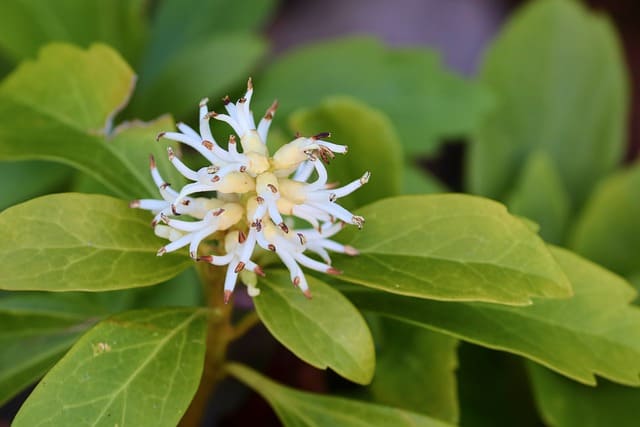 Japanese pachysandra, also known as pachysandra terminalis, is another excellent companion plant for your dusty millers. This shrubby plant spreads via underground runners, resulting in a beautiful green carpet of foliage dark green in color. 
This plant grows well in organic and rich soil that drains well and receives a medium amount of moisture. It's best to find a portion of the garden with some shape as it is known to bleach in intense sun. Thus, this is great to plant with dusty miller in an area of the garden that's large yet has partial shade.
3. Hosta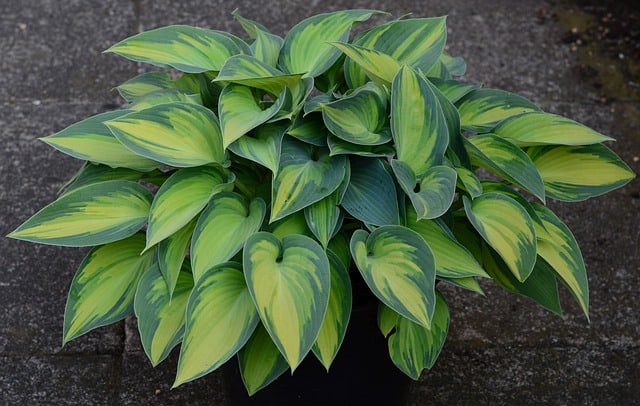 Hosta, also known as hosta sieboldiana, is another excellent companion plant for your dusty miller, requires very little attention, and thrives in gardens that don't get much sun. This plant comes in numerous sizes, heights, and even textures and can be planted anywhere around the garden. 
The leaves can be lime green, white, and even blue-green in color, and have a variety of shapes, including narrowed and rigid to heart-shaped forms. The plants range in size from one to three feet and look great when they are planted alongside your dusty miller plant. 
4. Creepy Phlox
Next on your list of great companion plants for your dusty miller flowers is the creepy phlox, but don't let the name fool you, as these flowers have beautiful violet, red, and lavender-colored leaves when they reach full bloom.  
The plants tend to grow thick and stop producing flowers over time; however, if taken care of, they will continue to create new stems, and fresh leaves fill your garden with color. They can survive in almost any soil, are easy to grow, and enjoy full sun. 
5. Lithodora
Lithodora, also known as lithodora diffusa, is a great companion plant for your dusty miller flowers. This evergreen plant will spread out and cover the garden, producing vibrant blue flowers when their full bloom arrives. 
This plant will survive all year if grown somewhere with a warm winter. It's great to plant around the edge of flower beds but also along the sides of walkways. You can even place it indoors if you have your dusty miller in pots around the home. 
6. Million Bells
Million bells, also known as calibrachoa, is a plant that can be sowed in the spring and will last to the first frosts. The foliage of this plant is a bright green color, and the flowers bloom in colors such as white and deep red. 
It grows well in baskets or containers and is a great companion plant for your dusty miller flowers. The two side-by-side offer a sight to be seen and can enhance your garden's look. On top of this, they attract butterflies and hummingbirds, so it's a win-win with this plant. 
7. Spike Speedwell
Spike speedwell is a great companion plant for your dusty millers, and they bring elegant colors of purple and lavender to your garden. This plant, also known as veronica spicata, is a great landscaping plant. 
This plant is usually grown as it's long-lasting and will bloom with vibrant colors all spring and summer. Its long spiky appearance makes it great for pathways, the edge of garden beds, and pots. They usually grow to around eight inches tall; however, some larger plants will grow to about three feet tall.
8. Candytuft
Candytuft, also known as iberis sempervirens, is another excellent companion plant that, when planted along with your dusty miller flowers, helps to promote healthy plant growth. 
The plant is an evergreen, so it brings beauty to your garden all year, filling it with flowers of white leaves that look delicate and delightful. It's great for the garden's borders and in higher beds and usually grows to around eight inches tall.
9. Canadian Anemone
Canadian anemone, also known as anemone canadensis, is a plant that's both easy to grow in your garden and easy to maintain. They are great companion plants for your dusty miller and produce lovely white flowers in spring. 
They are quick to grow and adapt to all kinds of environments, among them an ideal flower to add to your garden. They are great for filling in those large open spaces in the garden, and you can expect long blooms from early May right through to July.
10. Nasturtiums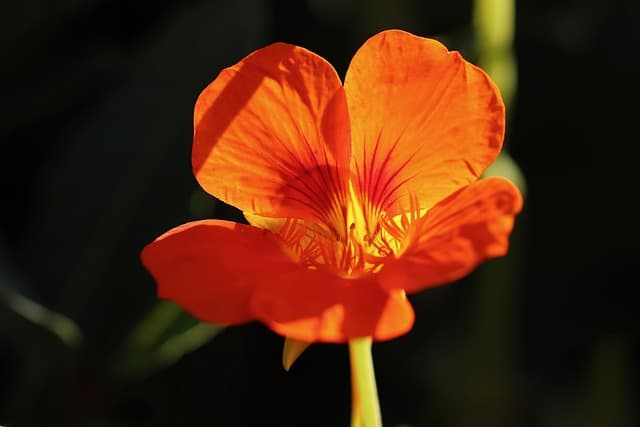 Nasturtiums, also known as Tropaeolum majus, are great plants that help your dusty miller flowers grow to their full potential. These flowers are easy to grow and are great for beginner gardeners as they don't require too much work. 
When the flowers begin to bloom, they will produce vibrant orange petals that can bring your garden to life. They are known to attract pets but also hummingbirds, butterflies, and bees, turning your garden into a safe haven for pollinators. 
A Few Tips For Growing Dusty Miller Flowers
Choosing multiple companion plants and flowers for your dusty millers will give them a great chance at growing well and lasting for years. However, there are a few other tips that can help you keep the dusty millers going strong in your garden. 
Finding a spot that receives an adequate amount of sun is a great start when it comes to dusty millers. If planted in the shade, they will still survive. However, you will not get that intense silver color on the leaves. 
On top of this, you'll want to ensure the soil drains well, as, in soil that's too heavy or too wet, there's a high chance that your dusty millers will experience root rot. Once these plants grow and establish themselves in your garden, they become drought-tolerant.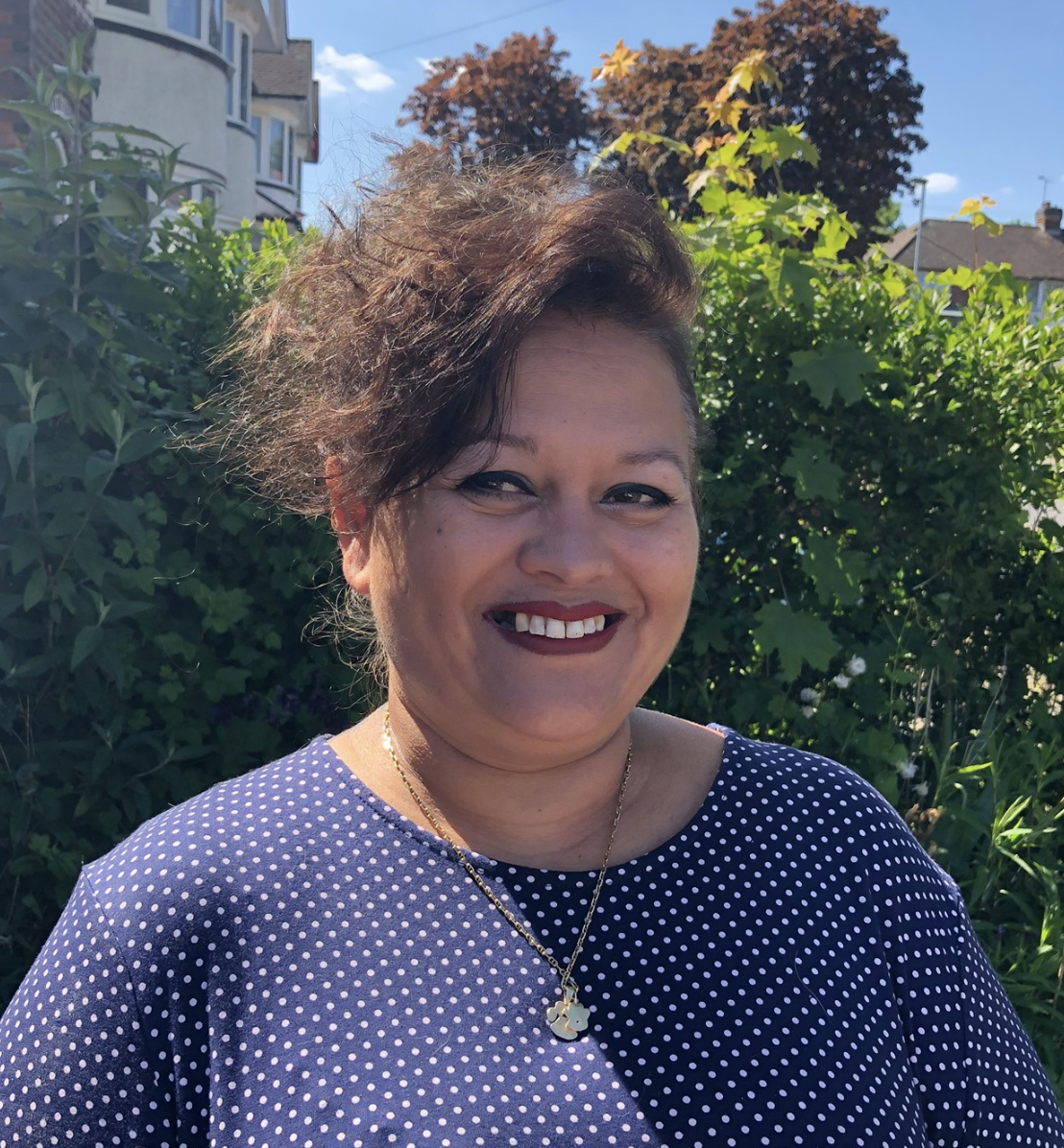 Hey, I'm Lisa and I've been an avid gardener for over 30 years. I love writing, talking and living in the garden! Feel free to connect with me on my socials below